September 13th & 14th — 10am to 4pm daily
Colfax Railroad Days is an annual community event that celebrates the history and continuing role railroads play today in moving passengers and freight in our Placer County region.

 

This is a wonderfully educational and entertaining family experience that brings nearly every aspect of railroading close up to the residents of

Northern California

. 
All displays and attractions at Colfax Railroad Days are FREE!
This is your one opportunity each year to sit in the engineer's seat by boarding a train locomotive.  Learn about the huge specialized train equipment that railroaders use to keep the tracks clear of heavy snowfall in the winter and keep the trains moving.
Colfax Railroad Days is produced by the Placer Sierra Railroad Heritage Society with the cooperation and assistance of these Colfax non-profit organizations—Sierra Vista Community Center and Colfax Garden Club. 
We also wish to acknowledge the participation of individual members of the National Association of Retired and Veteran Railway Employees (NARVRE) who will be on hand to explain the operation and function of the railroad equipment to our visitors.  Their stories of working on the Mountain in the winter snows are always gripping!   
See all the cool Attractions and check the latest Updates
First, we want to thank our Event Sponsors and Supporters for their financial support so we can make this a fun and FREE family event!     Let's all support them too!
See Who is Sponsoring Railroad Days This Year!
  The Dobbas Company — California | Nevada | Oregon
Newcastle (916) 663-3363    Toll Free (800) 227-5331
Specializing in Emergency Response, Heavy Equipment Contracting, Railroad Salvage, Snow Removal and Full Service Trucking Services
"A Proud Partner with the Railroad Industry Since 1964″
Recology  Auburn Placer 
Auburn   (800) 573-5545
A Proud Sponsor of the Kid's Fun Zone at the Sierra Vista Community Center
  Colfax Mini Storage 
Colfax   (530) 346-7676   1255 S. Auburn St.    ministoragecolfax.com/
Self Storage and Vehicle/Boat Storage Services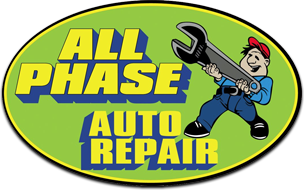 All Phase Auto 
Colfax     (530) 346-9570
Complete auto repair services
Hills Flat Lumber
Grass Valley  (530)  273-6171     Colfax  (530) 346-8685
Prompt Delivery of Quality Lumber Products throughout Placer, Nevada and Sierra Counties including Tahoe—Truckee
Mar-Val's Sierra Market
Colfax (530) 346-8338
Small Enough to Appreciate You – Big Enough to Serve You
Colfax (530) 346-8174    Grass Valley  (530) 273-3381
Construction Services and Products 
Landscape Materials  —  Equipment Rental
Downtown Colfax
Friendly Old West Atmosphere 
McDonald's     
Colfax                 (530) 346-6088
Colfax Area Chamber of Commerce
Colfax   —   530 346-8888    colfaxarea.com
Golden Bear Ceramics Co  —  Grass Valley    (530) 271-0679
Main Street Pizza
Colfax — (530) 346-8200
Awesome Pizza  —  Cold Beer — Air Conditioned!
Colfax Dental Center
Colfax   (530) 346-6244
Personalized Dental Care   —    Experts You Can Trust
        Auburn Alehouse  — 530-885-2537
Craft Beer  —  Bistro Menu        auburnalehouse
Colfax    (530) 346-9571
We will work with your Auto Insurance Claims
Kurtis H. Fox, M.D., Inc.
Colfax  (530) 346-8397
Board Certified Family Medicine – Sutter Medical Network Affiliation
Colfax  (530) 346-6608
"Family owned and operated since 1909!"
AmeriGas
Colfax   (530) 346-2438
"Americas #1 Propane Company  — over 2 million customers strong!"
Sacramento Bee — (916) 321-1000       Sac Bee
Stay Connected
     PG&E
Auburn — (530) 889-3190      PG&E
WE ALSO GET SUPPORT FROM THESE GREAT LOCAL BUSINESSES
Todd's Excavating
Colfax — (530) 637-5542
Grading – Rock & Fill dirt – Roads – Paving
Colfax Area in Chicago Park — (530) 346-6577  Montoliva.com
Italian Varietals — Italian Style Winemaking
Chicago Park — 530 271-0990      Solune Winery
AC Dike
Lincoln  — 916-645-7747    A.C. Dike
Asphalt Dike & Curb Paving
HR Ledger, Inc.

 Auburn – (530) 887-3812
Payroll and Benefit Management Services
Colfax — 530 346-1040(
Robinson Sand & Gravel     Auburn — Robinson
Mark's Ballistic Detailing     530-878-1835      ballisticdetail.com
Elegant Salvage
Chicago Park  —   (530) 272-6500   Elegant Salvage
     Whistle Stop Quilt Shop
Auburn 530 888-1882  WhistleStopQuiltAndSew.com
Cafe Luna —

Mexican Cafe
Historic Downtown Colfax  —  (530) 346-8833
Breakfast – Lunch – Coffee
Colfax Farm & Country Store  —  Colfax
         Colfax Market
Colfax —  (530) 346-7029
Colfax Cider House   Tasting Room & Sales
Historic Downtown Colfax  — 530-346-9500
Ciders, Perry and Pommeau from Around the World!
Union Pacific Railroad
Building America Since 1862!
City of Colfax
Sierra Geological Services  — 530 320-1276
Got soil or rock problems?
Doggie Depot 
Colfax — 530 320 6642
HR Ledger, Inc. – Auburn
HR Ledger is a full service Payroll, HR & Benefits Administration Service for small and mid-size employers.  Thank you for your help again this year.
If you'd like to see your name on this list, please contact us at Our Email Box