September 13th & 14th — 10am to 4pm daily
Colfax Railroad Days is an annual event that celebrates the history and continuing role railroads play today in moving passengers and freight.

 

This is a wonderfully educational and entertaining family experience that brings nearly every aspect of railroading close up to the residents of

Northern California

. 
All displays and attractions at Colfax Railroad Days are FREE!
This is your one opportunity each year to sit in the engineer's seat by boarding a train locomotive.  Learn about the huge specialized train equipment that railroaders use to keep the tracks clear of heavy snowfall in the winter and keep the trains moving.
See all the cool Attractions and check the latest Updates
First, we want to thank our Event Sponsors and Supporters for their financial support so we can make this a fun and FREE family event!     Let's all support them too!
See Who is Sponsoring Railroad Days This Year!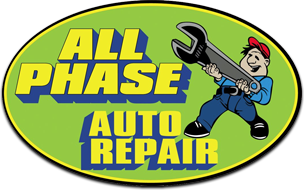 All Phase Auto 
Colfax     (530) 346-9570
Complete auto repair services
      Colfax Mini Storage 
Colfax   (530) 346-7676   1255 S. Auburn St.
Self Storage Services     ministoragecolfax.com/
Hills Flat Lumber
Grass Valley  (530)  273-6171     Colfax  (530) 346-8685
Prompt Delivery of Quality Lumber Products within Placer, Nevada and Sierra Counties including Tahoe—Truckee
     The Dobbas Company — California | Nevada | Oregon
Newcastle (916) 663-3363    Toll Free (800) 227-5331
Specializing in Emergency Response, Heavy Equipment Contracting, Railroad Salvage, Snow Removal and Full Service Trucking Services
"A Proud Partner with the Railroad Industry Since 1964″
Other Business and Individual Supporters 
Union Pacific Railroad
City of Colfax
Jim Wood
If you'd like to see your name on this list, please contact us at Our Email Box